Bodybuilding doesn't have to be complicated
What if there was a book that contains no fluff and only gives recommendations based on solid scientific evidence? What if there were a book that allowed you to see the whole picture and not just tiny parts of it?
Thoughts like this are the reason that No-Nonsense Bodybuilding now exists.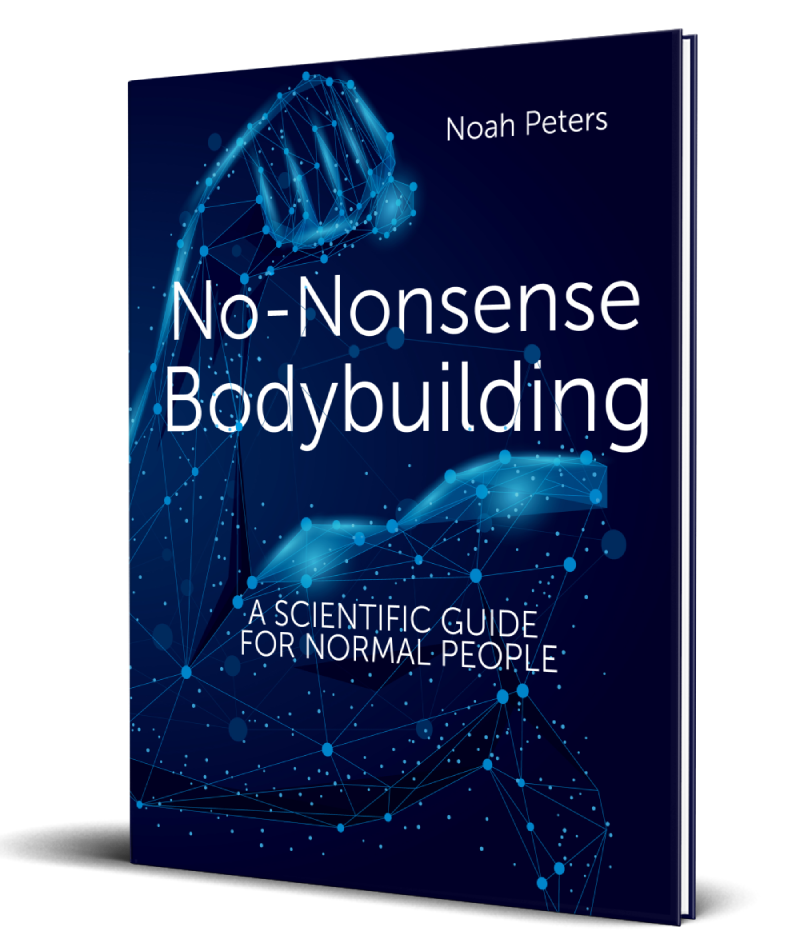 Finally understand which factors really influence muscle growth
"A well built physique is a status symbol. It reflects you worked hard for it, no money can buy it. You cannot borrow it, you cannot inherit it, you cannot steal it. You cannot hold onto it without constant work. It shows discipline, it shows self respect, it shows patience, work ethic and passion. That is why I do what I do."  – Arnold Schwarzenegger

---
What will you learn from this book?
A bird's-eye view of the most important ideas.
Extensive discussions of the most important concepts.
A thorough discussion of advanced concepts like supersets, drop sets and cluster sets.
Chapters on related topics like nutrition and supplements.
5+ book recommendations that allow you easily to dive deeper, depending on your specialized interests
and more…
Who should read this book?
How does this book help you?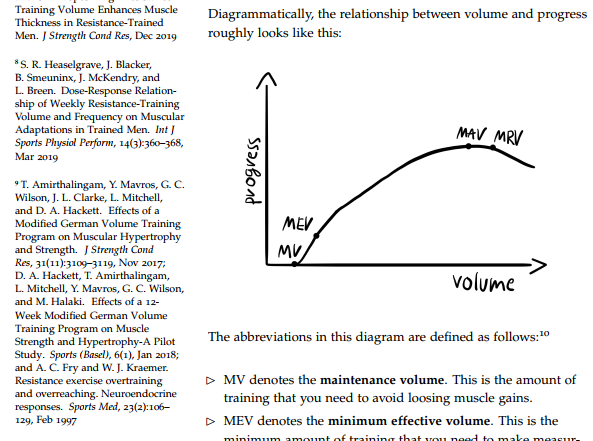 Dozens of illustrations help you important concepts more effectively.
No-Nonsense Bodybuilding is an ideal introduction for normal people.
Here's why.
It wasn't written by someone who is sponsored by fitness companies and needs to make a living selling supplements, workout equipment, or expensive upsells. Thus all recommendations are unbiased and no information is held back or presented in an artificially complex way to be able to sell additional more expensive products.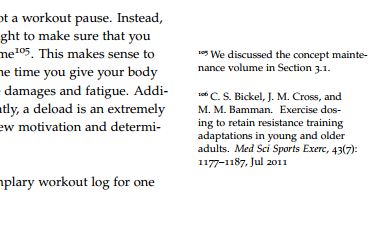 Hundreds of sidenotes help you to recall the most important facts whenever they are needed and help you to find relevant scientific literature.
It wasn't written by a professional bodybuilder but by someone with a normal job. Thus everything is written with the needs of ordinary people in mind.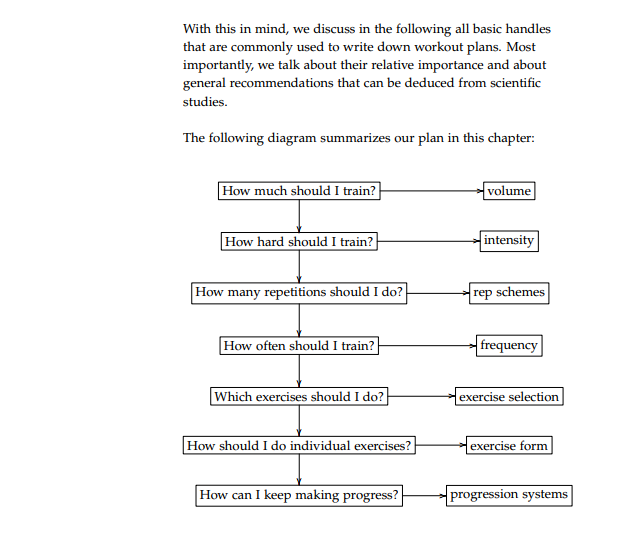 Multiple overview diagrams help you to understand the connections between the most important concepts and ideas.
Although the book contains hundreds of scientific references it's nothing like a formal university lecture. Instead, it's like a casual conservation with a more experienced student. This also means that nothing is assumed to be "obvious" or "easy to see".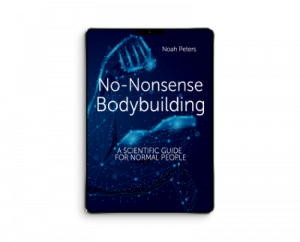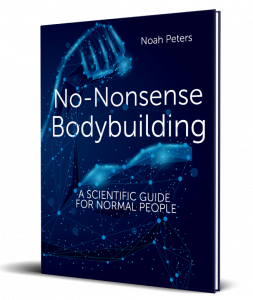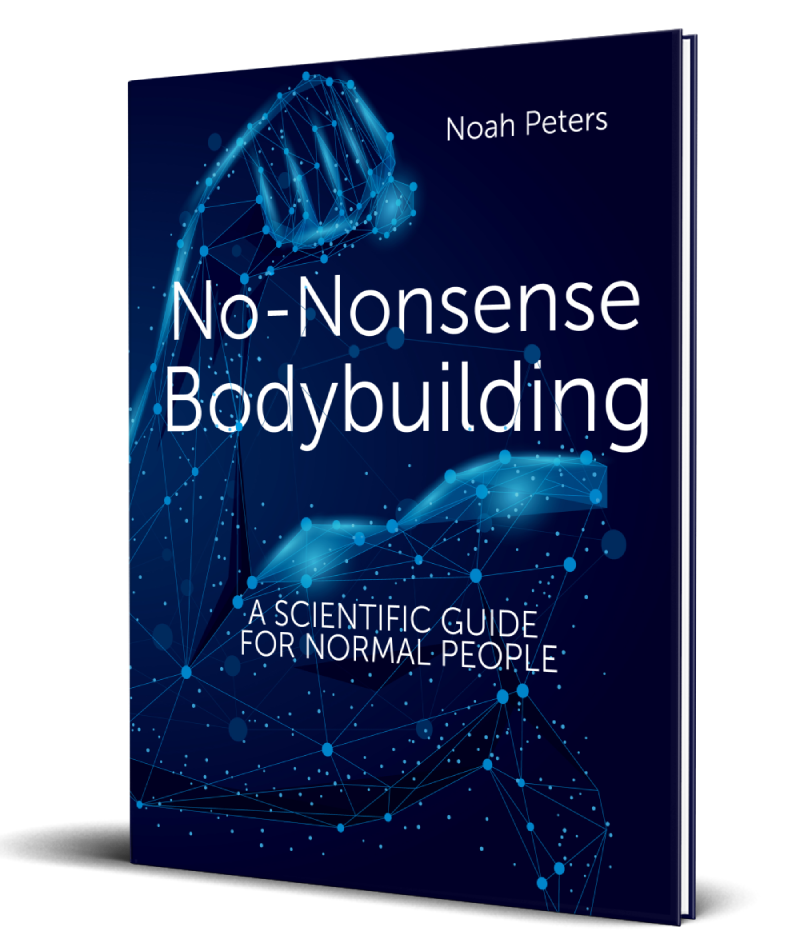 We want to make sure that our books are as helpful as possible. We encourage our readers to discuss the content of the book with each other and give us feedback on everything they like or dislike.
For this reason, we release only 100 initial copies of each book. This makes sure that we can participate in the discussions and no feedback gets lost in our inbox.
After the first 100 copies are sold we update the book based on the feedback we received. (This process takes some time and there is no fixed date.) Afterward, we will release another limited number of copies at a higher price. If you missed the first 100 initial copies, make sure to sign up below to get notified when we release further copies.
If you buy the book now you will receive a free digital copy of all future editions.
What if I want to buy the eBook and the paperback version? Do I get a discount?
You just send an email to noahpetersauthor [at] gmail.com and I'll tell you how.
I'm a non-native speaker. Will it be hard for me to understand your book?
No. The book is written in simple language, and each technical term is carefully explained.
I have a question. How can I contact you?
Please contact me via email: noahpetersauthor[at] gmail.com